Hepatoma Liver Cancer Market Research Report
The market research of Hepatoma liver cancer was published in the journal of Research and Market. It probed into the Hepatoma liver cancer market mainly from 5 aspects-pipeline products, related epidemiology, market valuations, products and competitive fields. In the report, main countries including US, UK, Japan, France, Germany, Italy, and Spain are involved as the market research for reference.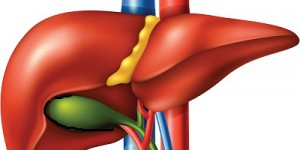 In the overview part of this report, research results on the disease are presented, covering the pathophysiology, etiology, diagnosis, treatment and concerning medical researches. Then the surrounding key products and drugs marketing situation is stated.
Hepatoma liver cancer accounts for a majority of liver cancers, thus such market research report can help both medical researches and market share run on the track of needs and expectations, with great significance. Related companies can make advantages of this research result to adjust their business directions.
The main content of the report
1) Disease Overview
2) Hepatoma Liver Cancer Treatments
3) Hepatoma Liver Cancer Pipeline
4) Global Hepatoma Liver Cancer Market Insights
5) US Hepatoma Liver Cancer Market Insights
6) Germany Hepatoma Liver Cancer Market Insights
7) France Hepatoma Liver Cancer Market Insights
8) Italy Hepatoma Liver Cancer Market Insights
9) Spain Hepatoma Liver Cancer Market Insights
10) UK Hepatoma Liver Cancer Market Insights
11) Japan Hepatoma Liver Cancer Market Insights
12) Methodology
More detail information of this report is available at Global Hepatoma Liver Cancer Market and Competitive Landscape Highlights - 2016
Related products: hepatoma cells